Wife who offered baby for martyrdom walks free
Related links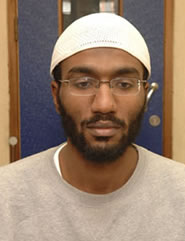 Yassin Nassari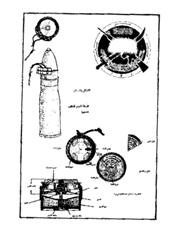 Diagrams/instructions on the construction of rocket
Sign up for a free newsletter from EalingToday.co.uk ActonW3.com and ChiswickW4.com
Ealing Mother 'Offered Baby for Martyrdom'
Safer Neighbourhoods Teams
Acton Central 020 8721 2921
Ealing Broadway 020 8649 3573
Ealing Common 020 8721 2948
East Acton 020 8721 2708
South Acton 020 8649 3574
Southfield 020 8721 2946
Cleveland 020 8246 9406
Elthorne 020 8721 2951
Hangar Hill 020 8721 2947
Hobbayne 020 8721 2919
Northfield 020 8721 2950
Walpole 020 8721 2949

A 28-year-old man from Ealing has been jailed for three and a half years today for possessing material, including plans for a missile similar to those used by terrorists in the Middle East. Yassin Nassari was found guilty at the Old Bailey of possessing information likely to be useful to a person committing or preparing an act of terrorism contrary to Section 58 Terrorism Act 2000. Metropolitan Police Service counter terrorism officers launched an investigation - codenamed Operation Bivalve - after items were found in Nassari's possession when he returned to the UK in 2006.
His wife Bouchra El Hor, 24, was cleared of concealing his terrorist plans despite a letter being discovered in his position which appeared to offer their baby son up for martyrdom. The Dutch national claimed that she had no knowledge of her husband's activities and that the letter was a work of fiction.
In May 2006 Nassari arrived at Luton airport from Amsterdam. His luggage was searched and some items, including a computer hard-drive were seized and later examined by police. The external hard drive contained dozens of saved files, including documents about martyrdom, weapons training and how to construct the Qassam artillery rocket - a home-made steel rocket used by terrorists in the Middle-East. From the material held on the hard-drive - a viable rocket could have been manufactured.
Due to the nature of the material uncovered officers executed a search warrant at Nassari's home in Ealing and he was arrested under the Terrorism Act 2000. At the address a large haul of incriminating material was found including several graphic and violent videos of terrorist attacks and beheadings; and files including documents entitled: "Preparing the Fighter Who Is Going For Jihad" and "Military knowledge of the Mujahideen."
Further enquiries revealed that in April 2005 Nassari left the UK and went to Syria where he got a job teaching English. In April 2006 he downloaded material to do with the construction and handling of missile and other explosives onto the external hard-drive. He left Syria at the end of April 2006 and flew to Amsterdam and then on to Luton where he was stopped.
Forensic analysis revealed that Nassari had communicated with other extremists via internet chat-rooms. With the user name "Mock Turtle" he exchanged views with other users, including one known as "Abu Dujanah". Dujanah was in fact Tariq al-Daour - who was jailed along with two other men in last month for incitement to murder using the internet.
In one exchange Nassari sought advice from al-Daour on how to access a graphic video of the killing of an American captive by terrorists in Iraq.
Deputy Assistant Commissioner Peter Clarke, head of the MPS Counter Terrorism Command said: "Nassari held the ideology, ability and determination to find and download material which would have been useful to terrorists. He communicated with other like-minded people and shared their interest in gruesome extremist material. He conducted research into how to construct and deploy weaponry commonly used by terrorists in the Middle-East. What he intended to do upon his return to the UK is unclear. However, it is possible that his research could have ended up in the hands of individuals or groups willing to put it into practice."
July 17, 2007